Staff
Our dedicated staff members are here to provide support, compassion, and information to help you through your journey of grief and the celebration of your loved one's life.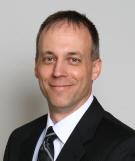 James A. Trivoli
Licensed Funeral Director, Supervisor
James A. Trivoli, a licensed Funeral Director and our Supervisor, started at King Funeral Home in 2000. Jim has worked in all aspects of the business over the years and understands the needs of our families. Whether it is at a time of need or prearrangement and funding, he is available to assist with many of the issues that families may confront.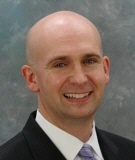 Patrick Boylan II
Funeral Director, Supervisor, Pre-Need Funeral Planning Specialist
In 1991, Patrick J. Boylan II graduated Summa Cum Laude from the Pittsburgh Institute of Mortuary Science and received the John Rebol Award for his outstanding achievement in all branches of the curriculum. Patrick helped establish the area's most family friendly Pre-Need Funeral Planning Program. He now devotes his time exclusively to guiding families through the process of pre-planning funeral and cremation services.